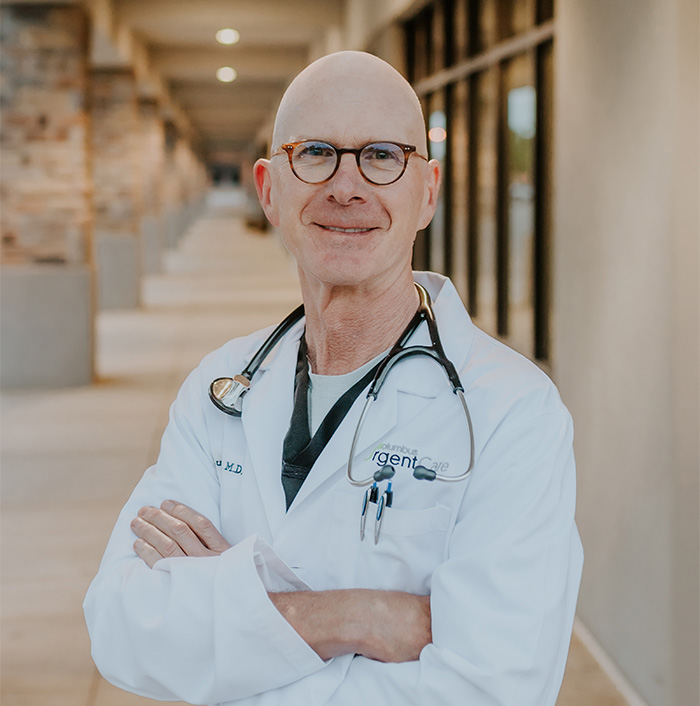 "I was born and raised in Columbus, and proud to call the town my home...
My father, Buzz Lemke was a founding partner of Columbus Medical Center in 1953. After my schooling, I moved back to Columbus to continue my father's legacy. I enjoy caring for patients and enjoy the relationships I have developed with them over the years.I would add that I recently been board certified in lifestyle medicine. I enjoyed working with patients who are engaged in living their best life. I enjoyed teaching the complete health improvement program through the Columbus community Hospital.
Education
Medical School: University of Nebraska Medical Center
Residency: St. Joseph Family Practice in Wichita, KS
Hobbies
Outside of the office, Luke enjoys golfing, exercising, traveling, and spending time with his wife and four children.